A Safety Statement is a legal requirement for all employers. The company Safety Statement is a written document which describes how Health and Safety within your company is managed. A Health and Safety Statement is your duty of care to your employees to manage risks and hazards in the workplace. In order to comply with current legislation, an up to date written Safety Statement must be implemented by all employers, including the self-employed.
If you are a Company Director or Senior Manager you could be held personally liable for breaches of workplace Health & Safety legislation by your organisation.
A Safety Statement is:
Based on a Risk Assessment of your premises
Site specific for your Organisation/Business
Specific to your Work Practices/Procedures
The Employer's Responsibility
A requirement under the Safety, Health and Welfare at Work Act 2005, Section 20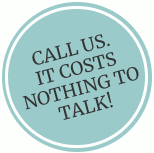 DO YOU NEED A SAFETY STATEMENT?
Fill in the form and we will contact you back. Fields marked * are required.
Legals
It is a legal requirement under the Safety, Health and Welfare at Work Act 2005, Section 20, that all organisations must have a written, site-specific, Safety Statement.
Specifically the Health & Safety Statement includes:
A visit to your site to carry out a Specific Risk Assessment to identify risk and hazards
Provision of a Health & Safety Manual, which incorporates a complete site-specific hazard analysis and Risk Assessment Survey. It also includes c ontrol suggestions for the elimination of all risks
Meeting with Management for handover of Safety Statement and Risk Assessments
The Safety Statement is site-specific
It is imperative that an organisation's Safety Statement is specific to its location, activities and work safety procedures. Issues which must be taken into account include:
The number of employees in the company
What the company actually does
Is it a manufacturer of goods?
Does it use hazardous chemicals in its manufacturing process?
Do employees use machinery or other equipment in their daily tasks, which may be considered medium or high risk?
If so, how do we control such risks and ensure work safety?
Risk Assessment
The Safety Statement is based on a Risk Assessment
The first step in putting together a Safety Statement is to carry out a detailed and specific Risk Assessment of work practices and procedures within your organisation. Depending on your organisation's needs, these may include:
Site survey
Assessment of current work & safety practices
Assessment of risks specific to your work/trade
Other identifiable risks, eg Noise, Food Safety, Fire Safety, Exposure to chemicals.
Control Measures
When the specific risks and hazards in your particular workplace are identified, control measures will be recommended to be put into place to address and minimise each risk and hazard.
For instance, if the workplace is consistently noisy and has warranted a Noise Risk Assessment, the Control Measures suggested might involve the employer supplying and pro-actively encouraging workers to wear Personal Protective Equipment to minimise the risk.
Training for workers may also be recommended to increase awareness and to minimise exposure to risk in the work environment.