This Basic Emergency First Aid Training Course is designed to train participants to deal with a range of basic emergency situations.
It is intended as an introductory course for employees and managers who wish to have a basic understanding of First Aid within the workplace and will be beneficial to anyone who deals directly with the public on a regular basis.
Training delivered onsite at your company's premises
Course duration: 5 hours approx.
Up to 12 participants
Certification valid for 2 years
Who should do this course?
This course is ideal for:
Workplace Safety
Sports clubs
Parents, teachers, child minders
Hospitality & Tourism sector
Transition year students
General public
Related Courses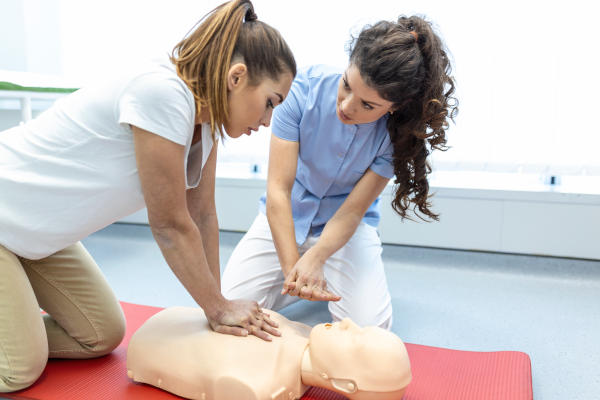 ENQUIRE ABOUT BASIC FIRST AID
Fill in the form and we will contact you back. Fields marked * are required.
Basic First Aid Training
Course Content
Please note that other topics may be added in as required by participants. Courses are tailored to suit the participants.
Scene Safety and assessment of casualty
Wounds and bleeding
Bandaging and slings
Head injuries
Shock
Fainting
Unconsciousness
Recovery position
CPR adult, child and infant
Choking adult, child and infant
Asthma
Diabetes
Epilepsy
Poisons
Burns, scalds and chemical burns
Electric shock
Fractures, strains and sprains
Hypothermia