NEXT COURSE: To be confirmed
TIME: 9.30am - 4.30pm
VENUE: Skylon Hotel, Drumcondra, Dublin 9
LUNCH: Light lunch included
PARKING: All day €3
PLEASE NOTE:
No previous experience or courses required
This Level 2 course includes the Level 1 course
Training is VAT exempt
Sorry, this course is sold out.
Getting there by Bus
From Dublin city centre (O'Connell St), take the 16 bus heading North of the city. Alight outside the Skylon Hotel.
SafeHands will only ever deal with the Contact Person. The Contact Person is the person who booked and paid for the course online.
It is always up to the Contact person to organise cancellations, refunds and pass on communications to and from SafeHands in a timely fashion on behalf of the person (single booking) or persons (multiple booking) attending the course.
Refunds & Cancellation Policy
Safehands will refund your booking in full if you choose to cancel your place on the course within the next 7 working days, providing that the course start date does not also commence in the next 7 working days in which case no refund will be due. A working day means Mon-Sat except where these fall on a public holiday.
A full refund applies should Safehands cancel the course.
Should Safehands notify you of a change of date or venue which prevents your attendance, you will be entitled to a full refund provided that you notify us by phone or email within 24 hours of such a notification.
Please include your Name, Course, Course Date and Booking Reference to facilitate us in refunding your order.
Refunds will only be made to the Credit Card that was charged for the booking concerned. Refunds will be issued no later than 30 days from the date and acceptance of cancellation.
How to Cancel
You can notify us of your intention to cancel by any of the following methods:
Call us on +353 1 7979836
Email us at

This email address is being protected from spambots. You need JavaScript enabled to view it.

Use our Cancel Booking form
There is a legal requirement Regulation (EC) 852/2004 that all food handlers undertake food safety training commensurate to their duties.
The Food Safety & Hygiene HACCP Level 2 course takes into account all the requirements of Food Safety legislation and standards based on the Guide to Food Safety Training published by the Food Safety Authority of Ireland (FSAI).
This course is open to the public - all welcome!
1 day course
3 year certification
No previous experience or courses necessary
This Level 2 course includes the Level 1 course
Certification recognised by all Environmental Health Officers and Inspectors in Ireland
Please contact us if you would like to arrange this course for your staff at your premises. Call +353 1 7979836 or click on Enquire tab on the white box above
Course Content & Objectives
On completion of the HACCP Level 2 Primary Food Safety & Hygiene Training course, participants will have the skills to implement Food Safety Processes & Procedures.
Food hygiene awareness
Food delivery
Food storage
Food preparation, cooking and hot holding
Personal hygiene and good hygiene practices
Pest control
Cleaning awareness
HACCP awareness and monitoring requirements
Who should do this course?
The HACCP Level 2 Food Safety Hygiene course is ideal for:
All those working in the Food Industry in Ireland
Note: no previous experience/courses required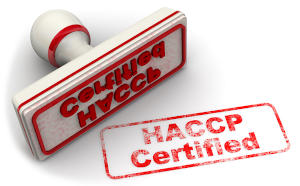 Related Courses
HACCP Food Safety Certification
On completion of the course there will be a written assessment (an oral assessment can be taken by arrangement with the tutor). Successful participants will be awarded a Certificate in Primary Food Hygiene (FSAI Level 2) which is valid for 3 years.