With the maze of Health and Safety at Work legislation, it's no surprise that many companies need advice on how to go about fulfilling their obligations. SafeHands will make this process simple, non-intrusive & cost-effective so that your business is compliant with Safety and Health legislation.
Workplace Health & Safety Services:
Risk Assessment
Control Measures
Training
Ongoing Support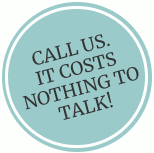 WE CAN CALL YOU BACK
For a no obligation chat. Fields marked * are required.
Risk Assessment and Safety Statement
The Safety Statement is a written document based on the Risk Assessment. It describes the risks and hazards of a workplace, the Control Measures that have been put into place and how safety in the workplace will be evaluated on an ongoing basis.
In order to comply with current legislation, an UP TO DATE, WRITTEN SAFETY STATEMENT must be implemented by all employers, including the self-employed.
Achieving Health & Safety Compliance
SafeHands will come and talk to you at your premises to assess your requirements.
SafeHands will carry out a complete survey of your site and premises evaluating work procedures, work processes, work equipment, management and workers.
SafeHands will provide you with a Health & Safety Manual which incorporates a complete and site specific hazard analysis and Risk Assessment Survey.
SafeHands will include control suggestions to eliminate or control risks, forming the foundation of your Health and Safety Statement and reflecting your organisation's commitment to safety in the workplace.
SafeHands will arrange a meeting to handover and familiarise management with the contents of the Safety Statement.
Health & Safety Inspections
Be Prepared for a HSA Inspection
The Health & Safety Authority (HSA) operates it's own inspectorate which has extensive powers under the law. Don't wait until you're caught out - it's much cheaper to be prepared than to face the expense, loss of business and damage to your reputation from a failed inspection.
Have you failed an inspection?
SafeHands has successfully helped every single business who has taken our advice in their dealings with the HSA.
Types of Businesses we've worked with to become Health & Safety Compliant since 2003
Accountants
Bars
Benevolent Societies
Blind Organisations
Builders
Butcher's Shops
Cafes
Car Garages
Car Main Dealers
Car Part Suppliers
Car Rental Companies
Carpenters
Catering Companies
Charitable Organisations
Childcare Premises
Chinese Takeaways
Cinemas
Coffee Shops
Colleges
Community Crèche
Community Centres
Contract Cleaning Companies
Cultural Institutes
Curtain & Blind Manufacturers
Day Care Centres
Deaf Organisations
Decorators
Department Stores
Electricians
Engineering Companies
Event Management Companies
Family Resource Centres
Ferry Companies
Financial Offices
Fish & Chip Takeaways
Fish Processors
Fish Shops
Floating restaurants
Food Manufacturing Companies
Freight Companies
Furniture Manufacturers
Gambling Casinos
Glaziers
Golf Clubs
Hardware Stores
Health Service Executive (HSE)
Hostels
Hotels
Indian Food Takeaways
Interior Design Companies
Landscape Gardeners
Lithuanian Stores Nationwide
Local Job Centre Offices
Market Stalls
Meat Factories
Milk Selling Agents/Distributors
Nursing Homes
Offices
Paper Manufacturers
Pet Stores
Plumbers
Pubs
Recruitment Agencies
Religious Organisations
Restaurants
Schools
Shipping Companies
Sports Councils
Stationery Suppliers
Supermarkets
Theatres
Tile Suppliers
Transport Companies
Yacht Clubs
Workplace Safety Training
All staff should undergo Fire Safety Awareness and Manual Handling training and do a refreshed every 2/3 years.
SafeHands can deliver these training/refresher courses onsite at your company premises at a very reasonable cost.
Fire Safety Awareness
This course is certified for 2 years and should be done by every employee so that they understand fire hazards, the different types of fire and know how to respond in case of an emergency.
Manual Handling
This course is certified for 3 years. All staff engaged in Manual Handling must be trained in the safe handling of loads in order to comply with the legislation and prevent injuries at work.