The Fire Safety Awareness Training Course is designed to raise awareness of fire hazards in the workplace and how to respond in the event of a fire emergency, including selecting and using the correct fire extinguisher depending on the type of fire.
This course has been designed to meet the requirements of both the 1981 Fire Services Act and Regulation 9 of the Safety, Health and Welfare at Work Act 2005.
This course will be delivered at your premises and tailored specifically to your work practices/procedures.
Training delivered onsite at your company premises
3 hour course
Up to 12 participants
Tailored to your work practices
Certification valid for 2 years
Refresher courses available
Who should do this course?
ALL employees should undergo training to increase their awareness of Fire Safety
Related Courses
Fire Safety Services
SafeHands also provides comprehensive Fire Safety services: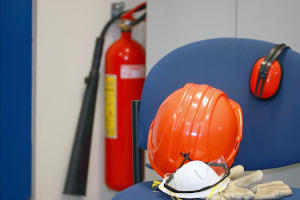 Enquire about onsite company training
Fire Safety Awareness Course Objectives
On completion of the Fire Safety Awareness course participants will be able to:
Describe the chemistry of fire
Identify fire hazards in the workplace
Follow evacuation procedures
Select and use appropriate fire fighting equipment
Be aware of Fire Safety legislation
Understand the physics and chemistry of fire
Understand development and spread of fire
Know what action is required in the event of fire
Know how to raise the alarm
Know how to call the fire brigadet
Know what action to take on hearing the fire alarm
Understand evacuation procedures
Know how to use a fire extinguisher
Each course participant will partake in a practical demonstration in the use of a fire extinguisher